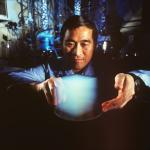 Testing and registration for Aerogel is currently offline. Please use the Foils site here: http://foils.ssl.berkeley.edu
The interstellar dust particles returned to Earth by the Stardust mission are the first such pristine dust particles ever collected in space, and scientists are eager to "get their hands" on them. We estimate that Stardust collected less than 100 interstellar dust particles. They are tiny-only about a micron (a millionth of a meter) in size! These miniscule particles were captured in an aerogel collector about 1,000 square centimeters in size, and in about 150 square centimeters of aluminum metal foils. Finding them is something like searching for a handful of ants on a football field while searching one 5 cm x 5 cm square at a time.
This is where you come in:
By asking for help from talented volunteers like you from all over the world, we can do this project in a lot less time than it would take a handful of scientists and lab technicians to do alone. To find the tiny particles we are using two methods.
To find particles in the aerogel collectors, we use an automated scanning microscope to automatically collect digital images of the entire Stardust interstellar collector. We call these "stacks" of images focus movies. All in all, there will be nearly a million of them. These are available to Stardust@home volunteers around the world. You can view them with the aid of a special Virtual Microscope (VM).
To find particles in the aluminum foils, we use a scanning electron microscope (SEM) to automatically collect digital micrographs. These are not pictures taken with light, but with electrons. The reason is that the impacts are tiny craters in the aluminum foils that are too tiny to image using ordinary light.
Together, you and thousands of other Stardust@home participants will find the first pristine interstellar dust particles ever brought to Earth!
The discoverer of an interstellar dust particle will appear as a co-author on scientific papers by the Stardust@home collaboration announcing the discovery of the particle. The discoverer will also have the privilege of naming the particle!
How to participate:
First, choose which collection you would like to work on: aerogel or foils.
Second, you will go through a short web-based tutorial. Then, you must pass a web-based test to qualify to register and participate. After passing the test and registering, you will be able to login to the VM. The VM will automatically connect to our server and download focus movies. The VM will work within your web browser, under your control.
For the foils collection, the VM downloads and displays single images. For the aerogel collection, the VM downloads and displays focus movies, so that you can do just what someone sitting at a real microscope would do: focus up and down in each movie to look for particle tracks. To use the VM you will need a relatively fast internet connection, and the latest version of just about any web browser. Find out more about system requirements for the VM on our Technical FAQ.
Some things to keep in mind while searching…
Click on the particle tracks or craters if you find them, or click on "No Track" (or "No crater") if you see none. If any part of the focus movie does not focus beneath the surface of the aerogel, or, in the case of the foils search, if any part of the image is saturated or too dark to see, click the "Bad Focus" button. If you see something else of possible interest that does not appear to be a flaw in the aerogel or a particle track, you should click on that as well.
Keep an open mind about what the particle tracks or impact craters may look like. Tracks or craters of real interstellar dust may look quite different from what we have used for the training and the test.
Each field of view will be viewed by many different people. When a volunteer identifies the field of view as either having or not having a particle impact the movie will be given a score. The score the field of views receives will be weighted by the score of the volunteer.
Volunteers will receive a score based on how well they identify calibration images. While you are searching, you will be shown calibration fields of view at random. These are fields of view known to contain real impacts.
The best attitude for this project is this: Have Fun!
As with any research project, the outcome is uncertain. This is a new approach to doing research. We are in utterly new territory. Please be patient, and remember that the most important thing is to have fun.
The search will take several years to complete. Don't be discouraged if you don't find something right away, or even later in the project if many interstellar dust grains have already been found. The last particle found may be the most interesting.
We will rely on your feedback to improve things as we go. If you have ideas, suggestions, or questions, please use our message board to communicate those to us.