After months of planning and practicing the first candidate track has been extracted from the Stardust Interstellar Dust Collector.
This track was extracted this morning at the Johnson Space Center in Houston, TX by Stardust@home Director, Andrew Westphal and Dave Frank. It is from tile 17 and was first discovered by mhershberg. You can see the field of view from which is was discovered
here
.
Here are some images of the keystone of aerogel extracted containing the track: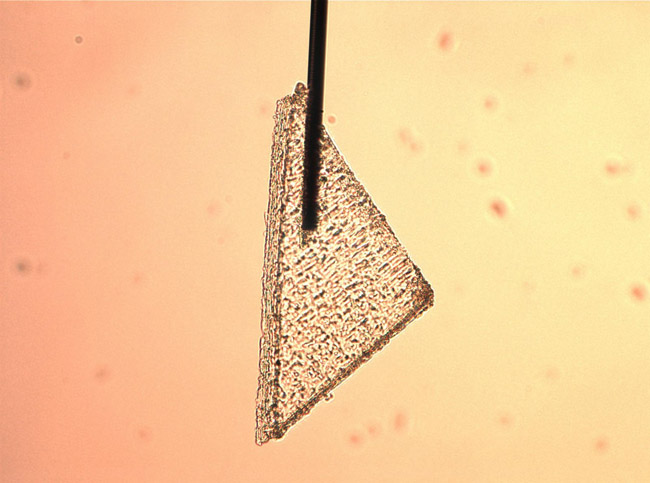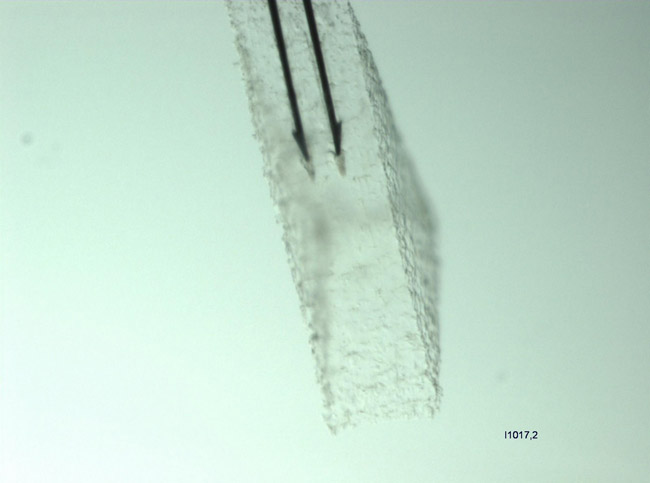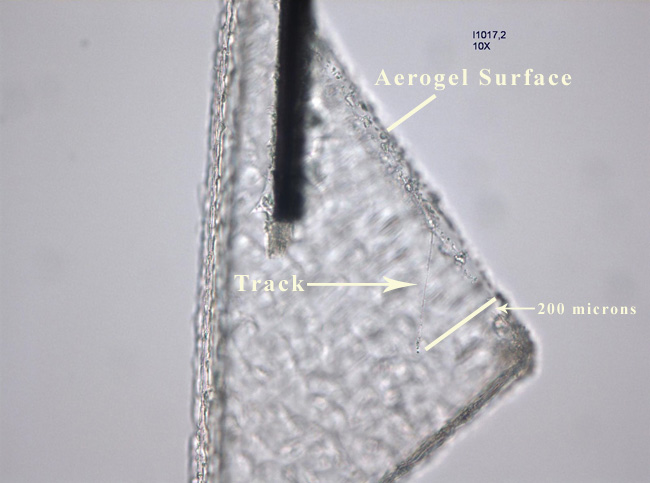 The terminal particle in the track is about 200 microns below the surface of the aerogel. In the 3rd image you can clearly see that the track is thin and narrow over its entire length, that indicates a low velocity impact. This, combined with the angle of the track from the surface, leads us to suspect that this is a dust particle from our own Solar System or even a secondary impact from a particle hitting the aft solar panel array.
The particle will soon be off for analysis at a synchrotron facility in Europe:
ESRF
.
We are very excited about this first extraction. We have now demonstrated that we can extract particles directly from the interstellar tray without damaging the surrounding collector.
Stay tuned!