Today we are retiring the most viewed 10% of focus movies as well as all movies where greater than 30% of volunteers identified them as having "bad focus".
This means that there should be fewer bad focus movies seen and the more recently uploaded movies will be seen more often.
For your interest here is a map of the movies that have been identified as having bad focus: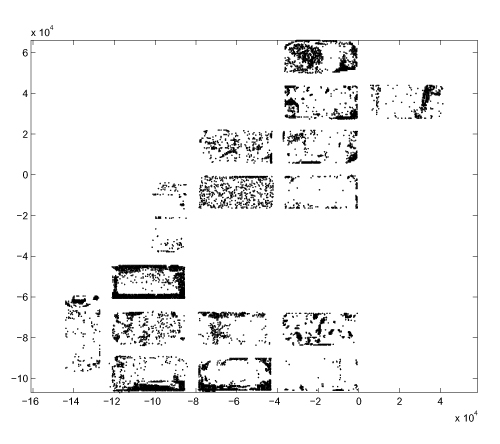 This represent only the upper left portion of the entire Stardust interstellar dust collector.
For reference, here is a map of the tiles that have been scanned and uploaded:
It might also interest you to compare the bad focus map with the focus maps presented by Dr. Butterworth in these two posts:
http://stardustathome.ssl.berkeley.edu/ ... .php?t=124
http://stardustathome.ssl.berkeley.edu/ ... .php?t=966