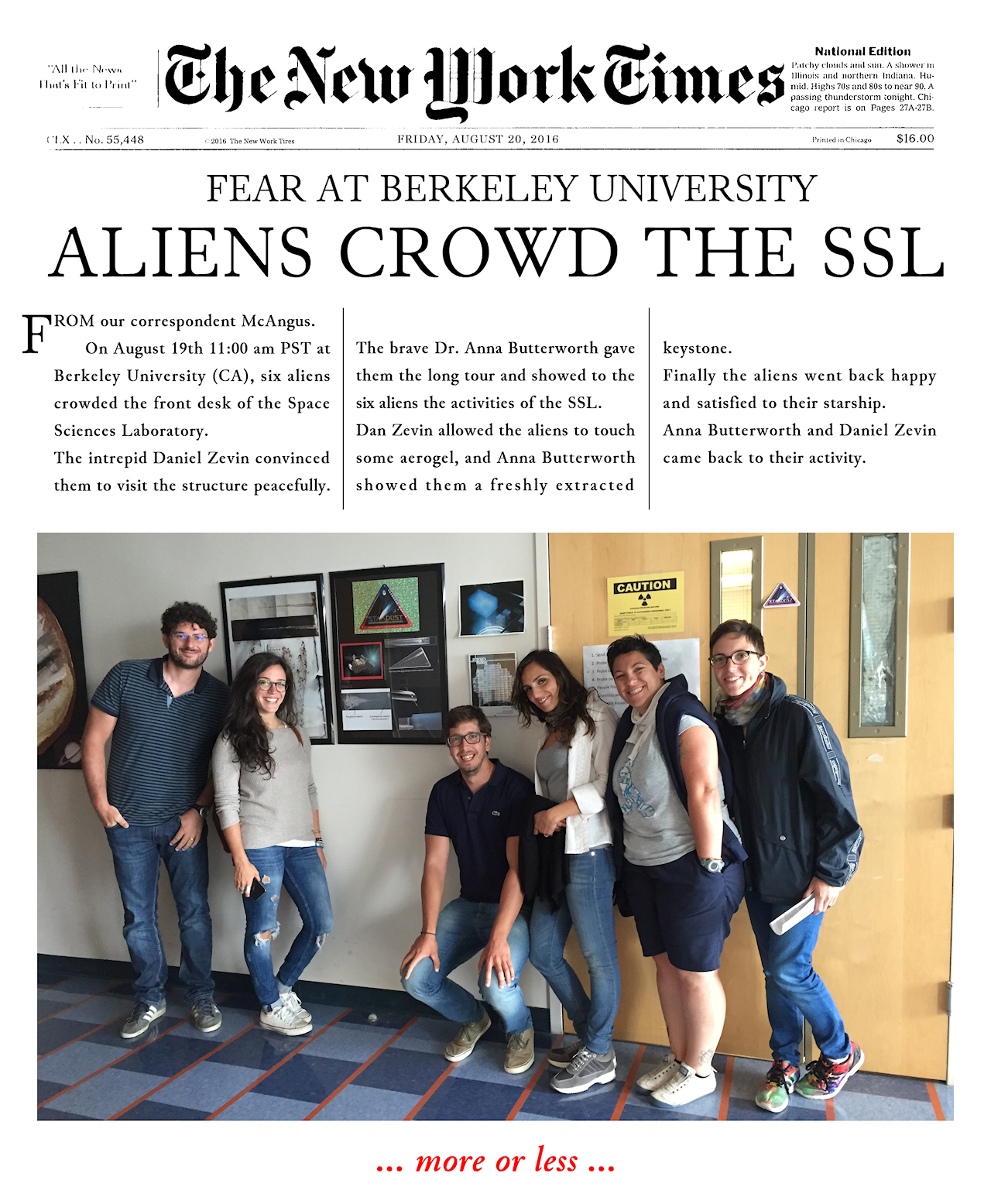 On August 19th, my son and his friends were hosted at SSL.
I'm very happy about this event, but I believe that all the words I have in my own dictionary are not enough to express my gratitude to Daniel Zevin, who organized this event, and Anna Butterworth, who accompanied the "six aliens" through the grand tour, thus I simply say:
Thanks Anna, thanks Dan!
Here a short report about the visit.
Visiting the SSL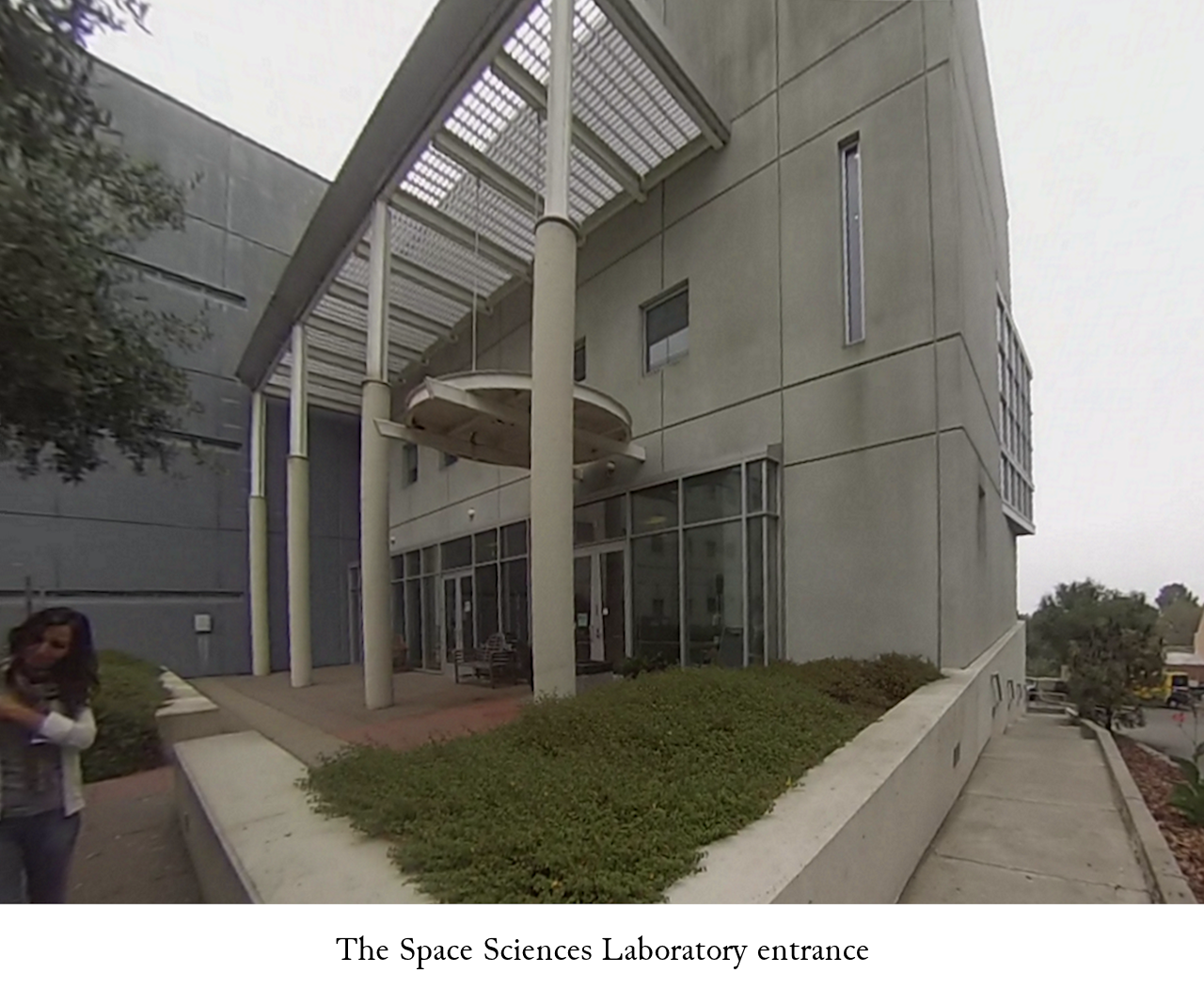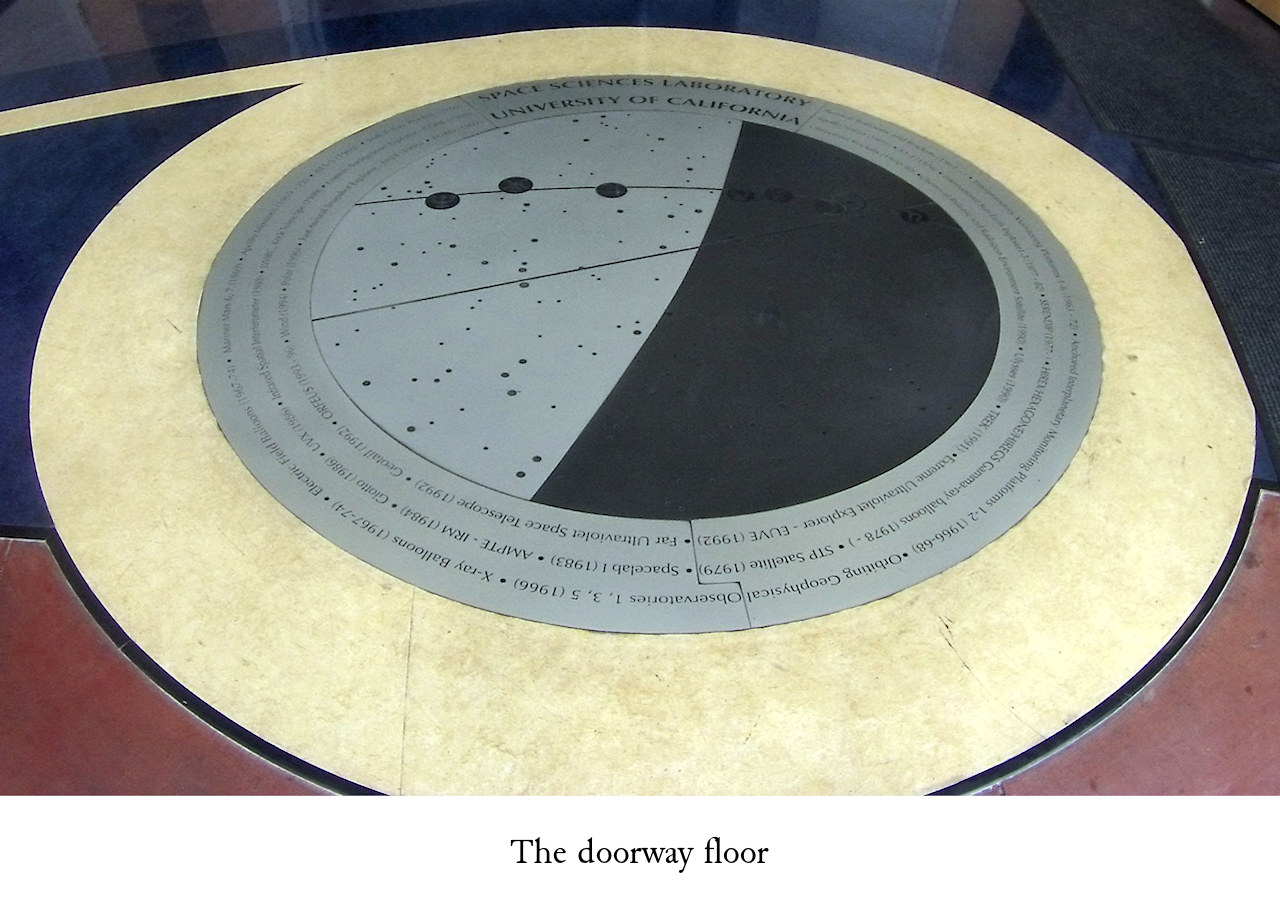 Examining aerogel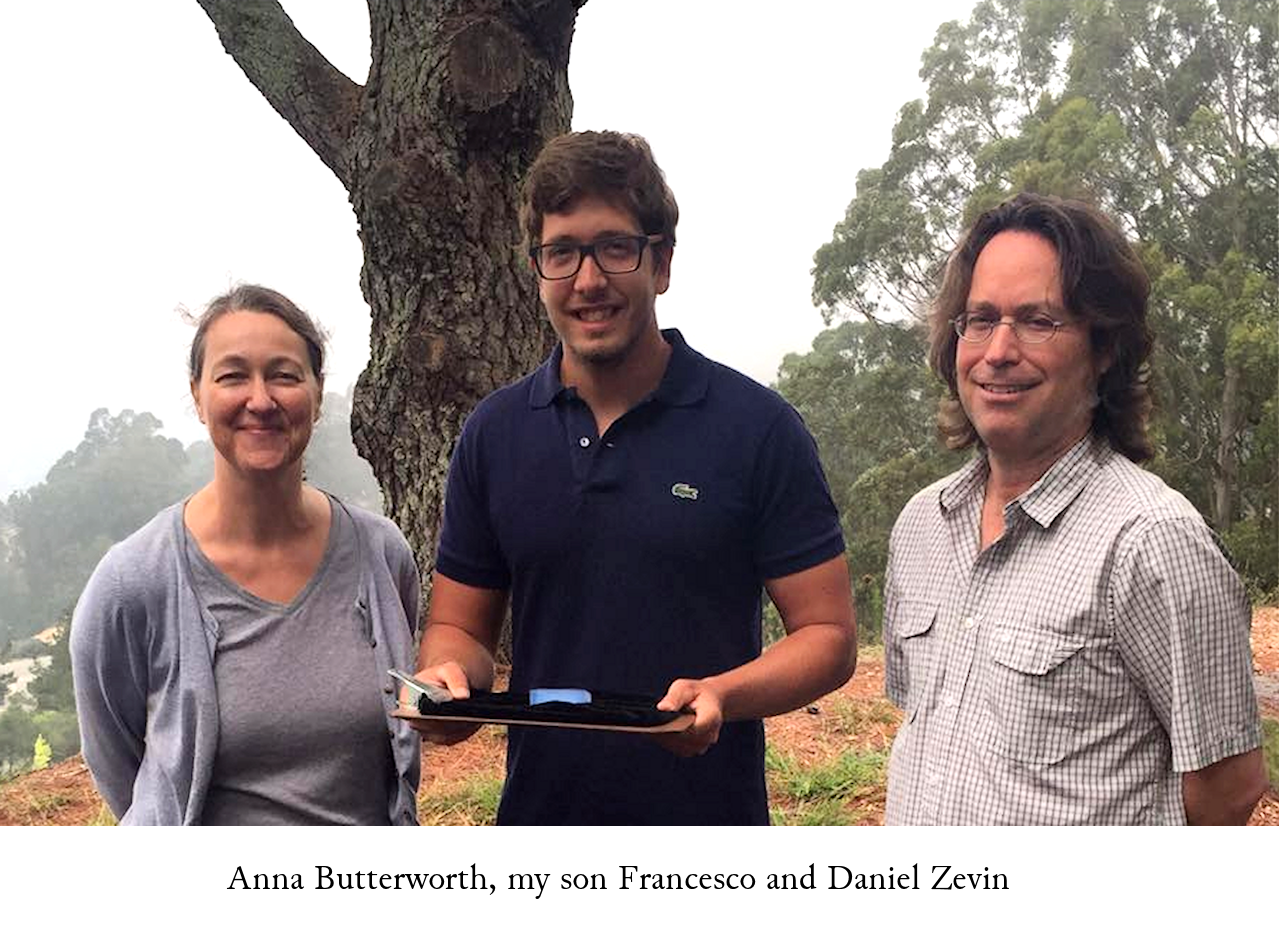 The keystones room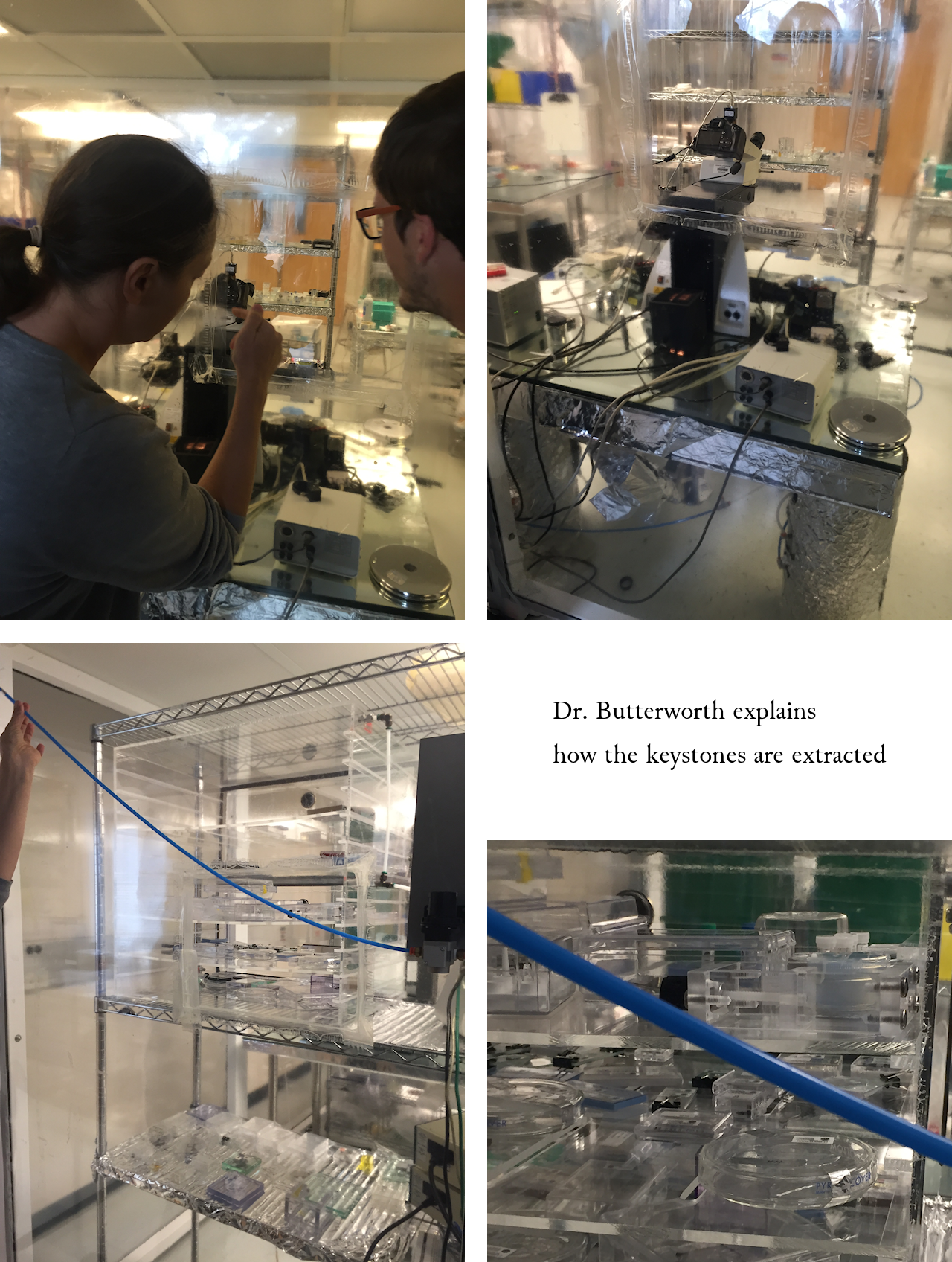 Alien impressions
Alessandra:
"It was one of the most interesting events during this journey in USA."
Gaia:
"I didn't know that a so strange material like the aerogel, so rich in properties and peculiarities, could exist."
Marco:
"I was fascinated by S.S.L."
Manuela:
"Now I understand why Stardust@Home has intrigued so much Augusto over the last ten years."
Valentina:
"Anna Butterworth and Daniel Zevin are wonderful peoples. They have been very kind and warm with us."
Francesco:
"The time spent with Anna Butterworth and Dan Zevin revealed to me the great love and the great passion they have for their own work."
---------------------------------------------------------------------------
That's all folks!
---------------------------------------------------------------------------